A 'minor' glitch in Universal Credit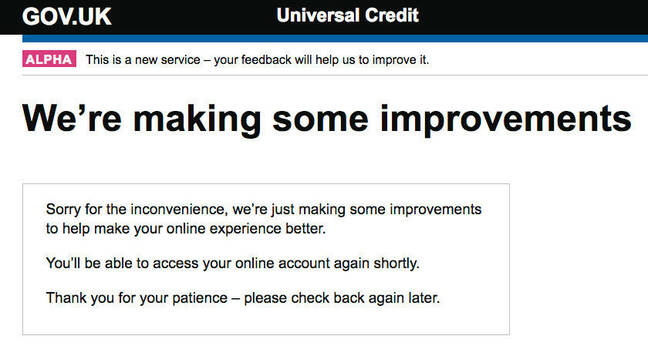 The Register reports a small glitch in the Universal Credit scheme.  Access to the online system was closed for more than 24 hours after an upgrade went wrong.  A DWP spokesperson described this as a 'minor issue'.
When the Royal Bank of Scotland crashed access to cash for its customers with a botched upgrade in 2012, it led to a flurry of political statements, consideration by the Treasury Select Committee, the intervention of the regulator and fines for banks.  I might have asked, rhetorically, if there was any prospect of treating the DWP in a similar way, but we all know there isn't.